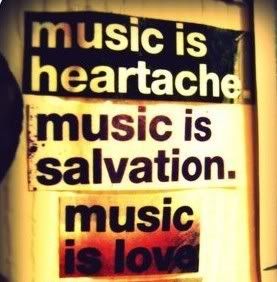 There is service to country and service to others. Within the music industry are moments accountable, as well as unaccountable, but what we hold dear to our hearts are the events that make humanitarian connections. Often live performances are
directed toward a specific and immediate crisis. Objectives are multi-fold: raising awareness about a specific issue, uplifting a nation after disaster, raising funds, which all fall under volunteering to a greater cause.
Today in Music History: September 22
1958

After receiving special permission from the US Army, Elvis Presley gave one last press conference at the Military Ocean Terminal in Brooklyn. He then joined the rest of the 3rd Armored Division on the USS General Randall for a voyage to Bremerhaven, Germany. Although he was offered a chance to serve his time as a performer for the troops, Presley chose to be a regular soldier. After his service ended in 1960, Presley had a new appreciation among the older generation, thanks to his military work.
Music on this day...
1962

The Springfields [Dusty Springfield her brother Tom and their friend, Tim Field

(birth name Feild)]

had 'Silver Threads and Golden Needles', enter the US Top 20 and became the first British vocal group to chart that high in America.
1964

Herman's Hermits were at No.1 on the UK singles chart with the Carole King & Gerry Goffin song 'I'm Into Something Good', the group's only UK No.1.
1973

The Rolling Stones scored their eighth UK No.1 album when 'Goats Head Soup' started a two-week run at the top of the charts. Also a US No.1.
1979

Gary Numan had his second and final UK No.1 single with 'Cars'. Also on this day Gary Numan went to No.1 on the UK album chart with 'The Pleasure Principle.'
1984

Former lead singer of the Babies, John Waite went to No.1 on the US singles chart with 'Missing You'.
1985

The first Farm Aid benefit concert was held before a crowd of 80,000 people at the Memorial Stadium in Champaign, Illinois. Organized by Willie Nelson, John Mellencamp and Neil Young, the event had been spurred on by Bob Dylan's comments at Live Aid earlier in that year that he hoped some of the money would help American farmers. The star studded line-up of country stars included: Alabama, Hoyt Axton, Glen Campbell, Johnny Cash, Charlie Daniels Band, John Denver, Bob Dylan, John Fogerty, Vince Gill, Merle Haggard, Emmylou Harris, Waylon Jennings, George Jones, Kris Kristofferson, Loretta Lynn, Roger Miller, Nitty Gritty Dirt Band, Willie Nelson, Charley Pride, Bonnie Raitt, Kenny Rogers.
1990

Garth Brooks album No Fences entered the US album chart. It went on to become the biggest selling country album of all time and sold over 13m copies in the first five years of release.
1991

Bryan Adams made chart history when '(Everything I Do), I Do It For You', had its twelfth consecutive week as the UK No.1 single.
2001

'A Tribute to Heroes' was aired commercial-free on most of the major US TV networks. The live program was organized to raise money following the terrorist attacks on the Pentagon and New York's World Trade Center. Neil Young, Tom Petty, Paul Simon, Billy Joel, U2, Limp Bizkit, Bruce Springsteen and Pearl Jam all performed. Manning the telephones to take pledges were celebrities including Jack Nicholson, Jim Carrey, Whoopi Goldberg, Goldie Hawn, Robin Williams, Meg Ryan, Cuba Gooding Jr., Kurt Russell, Adam Sandler and many more.
2011

Research conducted by car maker SEAT found that Queen's Bohemian Rhapsody was the song most likely to be found on British iPods, with more than 40% of owners having the hit on their players. The Beatles had four songs in the list, a feat also matched by Coldplay. Other favourites included U2, The Killers and Rihanna.