This Day in History: July 26, 1775
Establishment of the United States Postal Service
Embrace the Past...
On July 26, 1775, members of the Second Continental Congress, meeting in Philadelphia, agreed
That a postmaster General be appointed for the United Colonies, who shall hold his office at Philadelphia, and shall be allowed a salary of 1000 dollars per an: for himself, and 340 dollars per an: for a secretary and Comptroller, with power to appoint such, and so many deputies as to him may seem proper and necessary.

That a line of posts be appointed under the direction of the Postmaster general, from Falmouth in New England to Savannah in Georgia, with as many cross posts as he shall think fit.
This simple statement signaled the birth of the Post Office Department, the predecessor of the United States Postal Service and the second oldest federal department or agency of the United States of America.
Colonial Times


The backdrop for a unique form of writing during Colonial times
reflected a dimly lit atmosphere absorbed in pungent aromas from the kitchen.
Puritan life was harsh with very few amenities.
Jump back in times past
Before the typewriter
Even ballpoint pens
Pencils or paper bags
With the quill of a goose
Dip the sharp tip in ink
Scratch out a meager note
On paper made from rags
Fold the paper closed
Tightly smooth each edge
Seal with drops of wax
Press with a brass stamp
Visualize this early writing
Visualize this early writing
Under the faint glow from burning fat
Where leftover grease saved for lighting
Renders your colonial day lamp
Imagine tapping coded messages
Flicking beads upon an abacus
While tantalizing, pungent aromas
Hover lazily throughout the air
Jump back to colonial times
Find a place in the kitchen
Freshly baked breads, spicy fruit pies
Invite you to take a chair
"A rural mailman travels up a creek bed toward Morris Fork near Jackson, Ky., in August 1940.;
K. Ng rides a Segway on his mail route in July 2002 in San Francisco."
Empower the Present...
Reclyclables: The collected colorful and compelling 100% recyclable advertising supplements will be shipped, by truck, to the center for turning recyclable paper into..... recycled paper which will then be used by a concerned and responsible corporation for their twice weekly colorful and compelling advertising supplements printed on 100% recycled paper. Wash. Rinse. Repeat. Next year postage will increase because the U.S. Postal "Service" will need more money to keep this thing going. [American Digest]
Side note:

Perhaps we should no longer complain about all of the so-called "junk" mail. That just may be the ticket to empower using present day postal service.

Letters/Cards/Notifications: Personal letters and hand-written invitations are rapidly being replaced by e-cards, e-invitations, e-this & e-that. With the growth of online bill paying, fewer and fewer notifications are being stuffed into mail boxes.
Side note:

The click of the mouse may be much faster than the mighty pen but there is empowerment when the message is personally written and stamped!
Enrich the Future...
With postage stamps continuing to rise coupled with the influx of electronic forms of communication, the postal service is in jeopardy.
Within our already troubled economy, restructuring is in order but this will entail downsizing which will result in loss of jobs.
We live in a fast-paced, ever-changing society. Will the postal service survive? Only time will tell. Write more letters, then, just stamp it!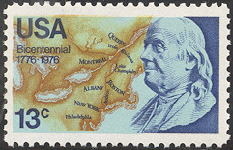 "It's going to be a much smaller postal service in the future but the goal is to make it a profitable postal service." ~Victor Dubina, Chicago Regional Communications Manager